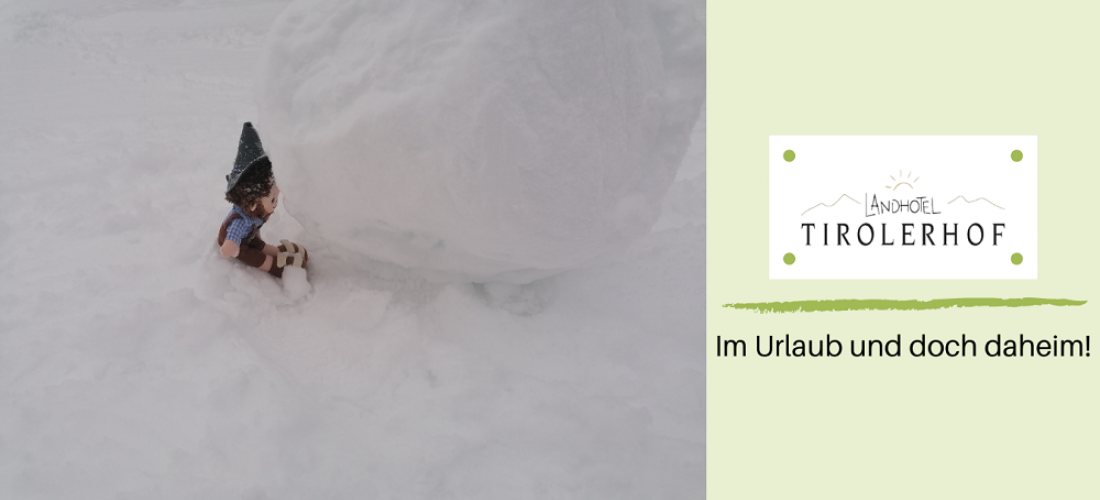 Who has the most beautiful?
Take part in the great competition organized by the Wildschönau Tourism Office...
Hello dear Tirolerhof friends,
In this great winter weather with fresh snow, the fresh air is even more fun. We found a great competition today - of course we had to take part ourselves and let you know.
So it's time to dress warm and get out into the snow. The competition is about the most beautiful or most original snowman. We thought, Chef Martin would need a little help with his take-away in the Stadl-Bar. Since the hotel is closed at the moment, the boss himself makes the most delicious hot chocolates for the ice skaters in the family adventure Drachental. The new ice rink next to the Tirolerhof should be great. Unfortunately, we haven't had time to try it out ourselves.
We had a lot of fun building our snow waiter - and I think we did it really well. We could even see a snowcat, they're pretty big. In the Wildschönau there are even some while driving. The ski lifts of Ski Juwel Alpbachtal Wildschönau are also open and have great slopes. With the great snow, the runs in March and Easter are definitely secured - maybe you would like to visit us then? As a reward there was something delicious to warm up. Mmhh, the cocoa was really tasty.
You have until February 7th, 2021 for the competition - you can find the conditions of participation here. You can even win a family ski day in the Skijuwel Alpbachtal Wildschönau. We look forward to your submissions.
In love,
your Sturmi
Snowman competition