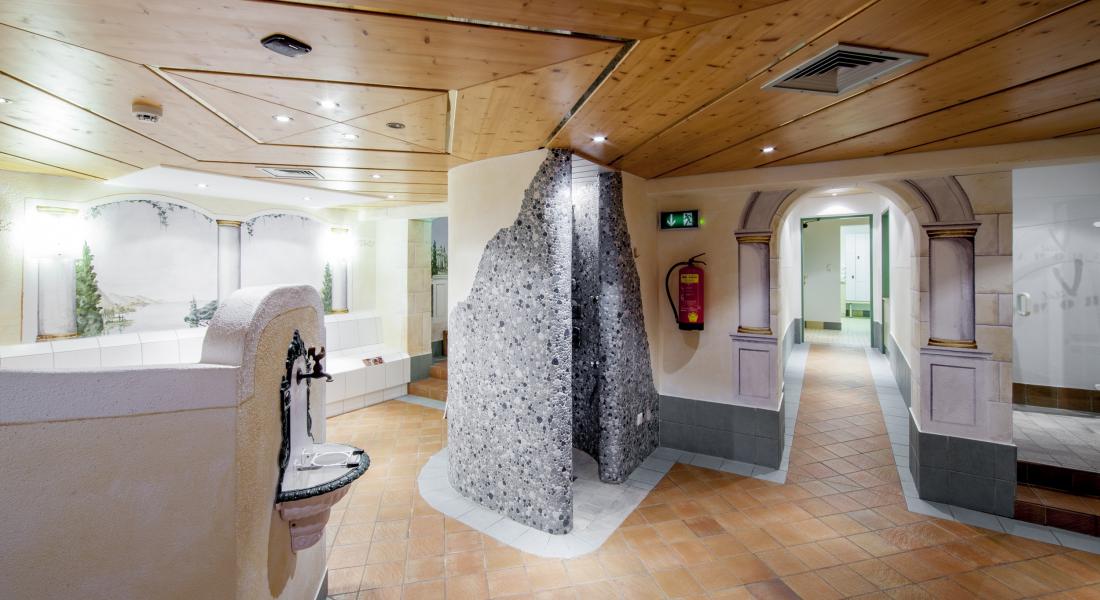 Wellness Area
You will be well taken care of in the Hotel Tirolerhof. The water in the whole house is prepared with the Grander technology, even in the wellness area where the focus is on warmth and water. The Tirolerhof's lovingly designed wellness area eminates a sense of peace and relaxation where you can take time out and unwind.
Choose between stimulation or relaxation:
The indoor pool has a counter-current system, fountain, and massage jets. The showers are nebular with, warming blossom aromas or sole and cold water kicks to refresh body and mind.
Classic massage, lymph drainage, reflexology, facials and aromatic oil massages relax you after an adventurous day in the heart of the Wildschönau's countryside. Prices: 40 min EUR 55,00 / 20 min EUR 33,00
The aroma cabin, finnish sauna and warm bench relax you even more.
Manicures and pedicures can be booked with Christina Erharter www.christina-erharter.at
Call us in advance even before your arrival for massage and treatment appointments.
Pool area from 7 am - 10 pm, sauna vitality area 3 - 10 pm.