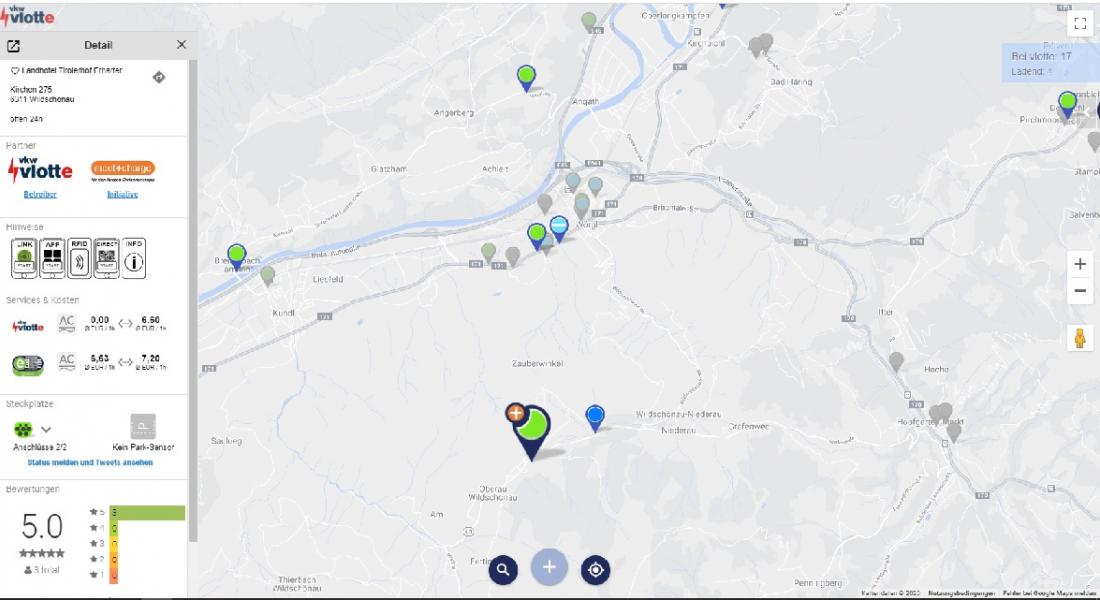 Electrical Mobility
E-mobility has long been an important topic for us. Our guests can come to us carefree with their e-mobile or hybrid car. We offer two e-charging stations at the Landhotel Tirolerhof.
Here are the technical details:
- Number: 2 charging stations
- Plug: type 2 socket
- Connection: each 22 kW (400 volts, 32 amps)
Perhaps you will have a stopover with us and both the car and the driver can recharge their batteries for the onward journey and explore the area in advance. Numerous culinary delicacies await travelers in our restaurant. You can find the respective availability of the individual stations on many different apps. If you need assistance with the charging process, we are always happy to help. Here you can see whether our e-filling station is currently occupied.
By the way: Our electricity supplier - the EVU Stadler in Wildschönau - supplies us with 100% energy from sustainable energy sources (hydropower, wind and solar energy).
But mobility through electricity is now also available for two bikes: our guests can also rent five e-mountain bikes. It used to be said that happiness on earth lies on the back of a horse. The word horse could meanwhile be replaced with the word bike?