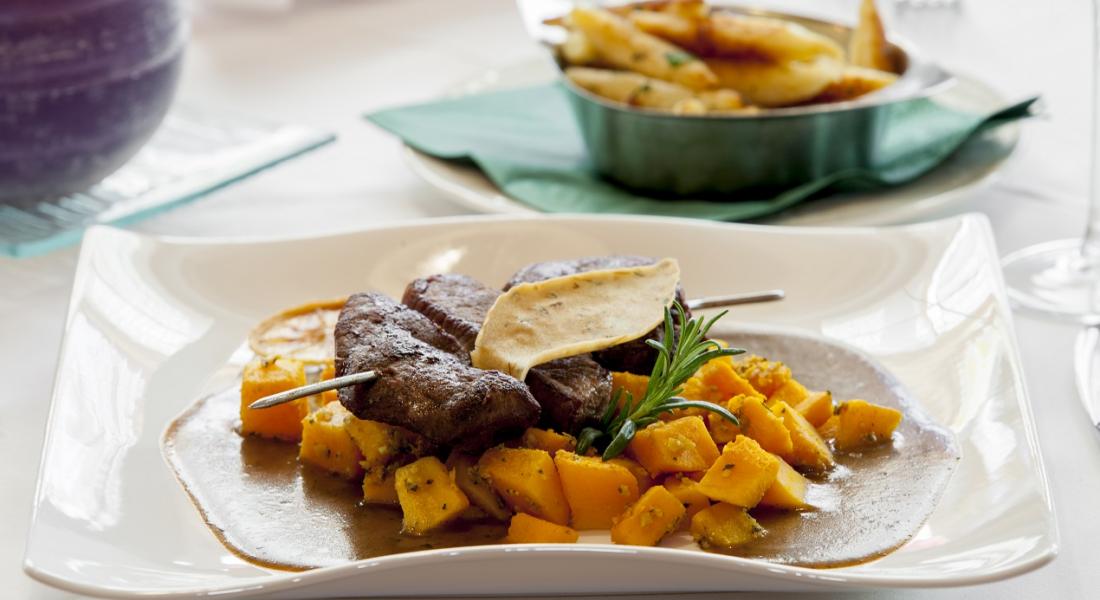 Enjoyment in the a la carte restaurant in the a la carte restaurant
Enjoy a few relaxing hours with friends according to the motto:
"Eating and drinking keep body and soul together". Saying
In today's hectic world, these hours are particularly valuable.
Austrian classics are the focus on the menu of the Landhotel Tirolerhof in the Wildschönau holiday region. Let the ambience of our "Kircherstube" and the "Antonistüberl" work on you. Thanks to their beautiful traditional Tyrolean wood paneling, they offer the right place to retreat.
The local delicacies are prepared with regional products from the Tyrolean gourmet region. The range of traditional dishes is ingeniously complemented by international dishes. Due to the changing recommendations of our chef Daniel and his team, our menu also gains in seasonality. Do you suffer from celiac disease, lactose intolerance or nut allergy? Please let us know. Together with our trained staff, you will also find a suitable dish. With us you don't have to do without culinary enjoyment!
Our specialty weeks are particularly well known in the Wildschönau region and the surrounding area. At the end of the winter season, we will take you on a culinary journey during our traditional fish week, which will show you the diversity of marine and freshwater animals. In autumn, in our game week, you will find classic traditional game dishes as well as delicacies with a modern interpretation. We look forward to serving you our lovingly prepared dishes with a warm smile.
In the summer months there are always culinary events as part of the "Wildschönauer Genussabend". Local farmers and / or craft businesses introduce themselves. We offer a gourmet menu with traditional Tyrolean dishes, "Lisi's Brodakrapfen" are particularly popular, the senior manager herself makes this specialty with a lot of love. This evening is always accompanied by music groups from home and abroad.
We also offer warm dishes in the afternoon. Our guests especially love our homemade cakes and our specialty - the "Sturmlöda-cake". Enjoy our range of desserts in summer on our spacious terrace, in winter our Tyrolean-style parlor impresses with its cozy warmth.
We are also ideally suited for celebrations, club meetings, weddings and seminars - you can be to yourself in our Antonistüberl with up to 40 people. Bus groups are also warmly welcome by prior arrangement.
In the summer months, Tuesdays are our day off!