The Wildschönau Valley Festival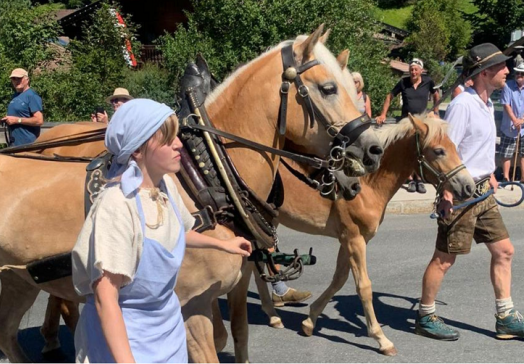 Hello dear Tirolerhof friends,
we wanted to speak up again. What a wonderful summer we had. With the best weather, we were able to conquer the enchanting mountain world around the Landhotel Tirolerhof in the high valley of Wildschönau. We welcomed and said goodbye to so many dear guests.
But the absolute highlight so far was of course the Wildschönau Valley Festival last weekend. After the festival unfortunately had to be postponed twice, the festival was of course something very special again.
You don't know the Wildschönau Valley Festival yet?
You should definitely change that, because the valley festival is really worth a visit. For 4 days, music and tradition will be in the foreground - we from Wildschönau just know how to celebrate. The third largest festival in Tyrol always takes place on the 2nd weekend in August from Thursday to Sunday. The crowning glory is the traditional parade on Sunday. Magnificently decorated floats, numerous music bands and numerous traditional groups inspire the countless visitors. The more than 500 people involved in the move are looking forward to it long in advance - of course our traditional costume does not stay in the closet at home on this day, but is carried out.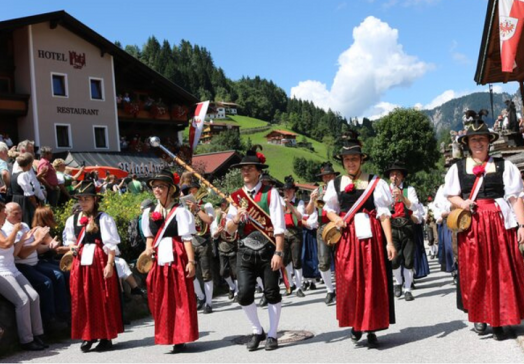 After the parade, the participating music bands give concerts in the marquee, and the concerts are always concluded by the music band, which organizes the valley festival the following year. Our Wildschönau Valley Festival hikes through the valley. This year the music band Auffach was the organiser, next year the music band Niederau will rise to the challenge and the year after next there will be celebrations in Oberau again.
Maybe we'll meet up at the Wildschönau Valley Festival in the next few years? Alma and I will definitely visit this wonderful festival again - because we say that every Wildschönauer visits the festival at least on one of the four days - if not more often.
Now we are looking forward to a wonderful autumn.
Until next time,
your Sturmi
A few more impressions of the traditional valley festival parade on the subject of "Tourism through the ages"