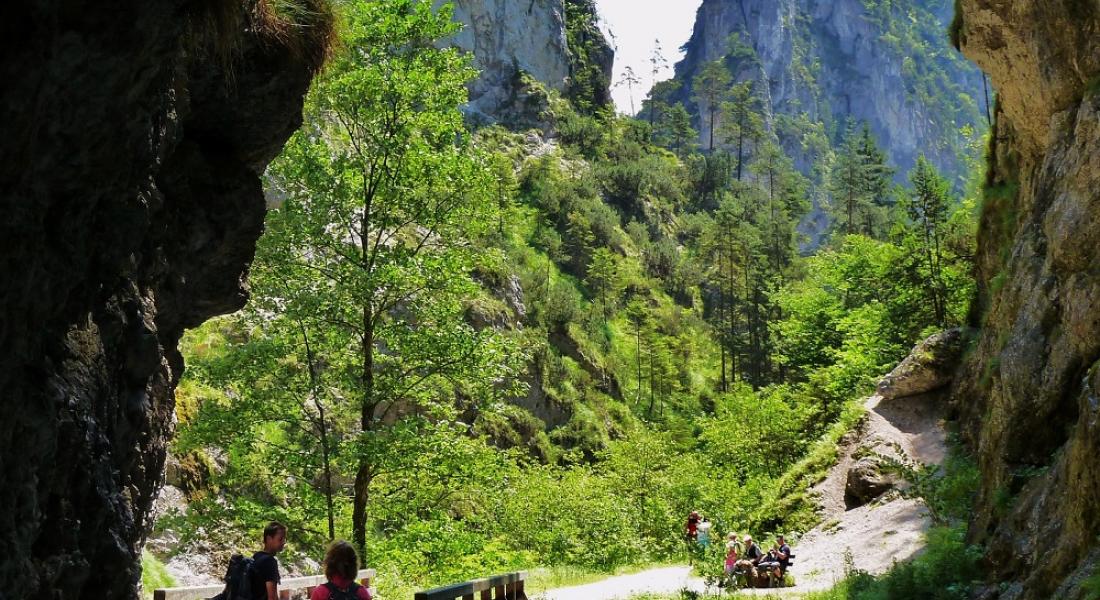 Kundl Natural Gorge
One of the most beautiful gorges in Austria connects our Wildschönau high valley with the municipality of Kundl in the Inn Valley. The Wildschönau River, which rises on the Gressenstein in Auffach, makes its way past high rocks. According to the Wildschönau legend, a terrible dragon bit its way through the mountain range as far as Kundl - this is how the former Wildschönau lake emptied and the beautiful natural gorge was created. It is more likely, however, that the Kundler Gorge was created in the course of the alpine mountain formation, when the Wildschönau River ate its way through the approximately 235 million year old rock massif made of dolomite rock.
The natural gorge is a perfect relaxation and water paradise for families. Especially on a hot summer day, it is the ideal place to cool off, splash around in the water, throw stones or just let your feet dangle in the stream.
The Kundl Gorge is perfect for a short hike. Beginning in the Oberau Mühltal district, the path first leads you past meadows and forests to the entrance of the gorge. Impressive 200-meter-high and steep rock faces as well as thundering water masses are a natural spectacle and offer absolute relaxation. The gorge is 3.5 kilometers long and ideal for young and old - the route is easy to manage even with a stroller. Those who prefer it more relaxed should get on the slow train in Mühltal and drive through the picturesque landscape directly to the gorge entrance. Those who want a little refreshment will be well catered for at the Kundler Klamm Inn.
The gorge is only open in summer and closed to cyclists.