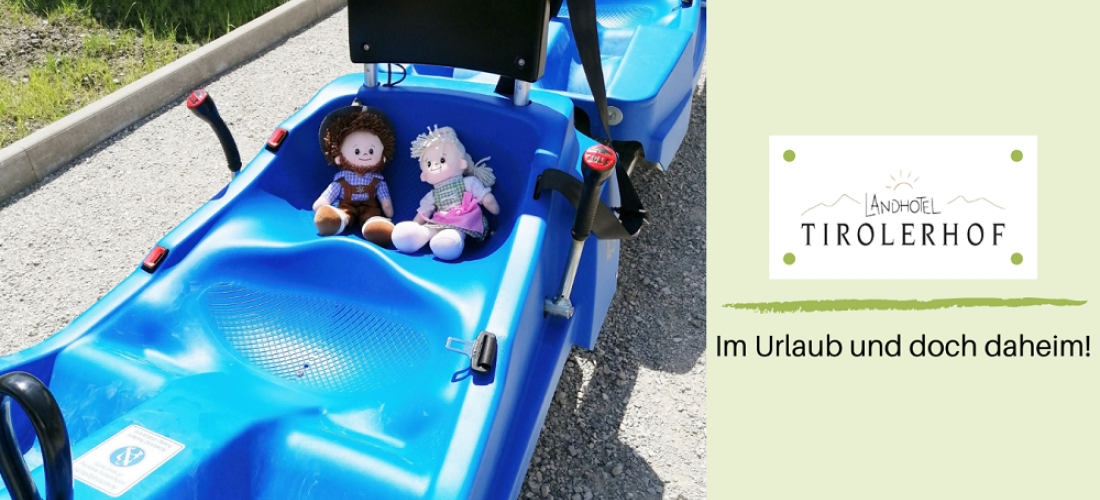 A trip to the Drachental family park
Hello my dears!
You can finally go on vacation again and gather new experiences. We were so happy to finally have guests in the Wildschönau again. There is now a new highlight right next to the Landhotel Tirolerhof: the family experience Drachental Wildschönau. There is fun and action for the whole family here - of course we tried everything once.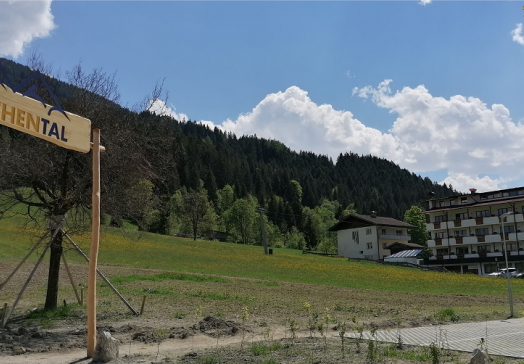 After a delicious breakfast at the Landhotel Tirolerhof, we were off to the Drachental family experience in just 2 minutes. First and foremost, the 2.2 km long Alpine Coaster was clearly tried out. That was fun - even Alma liked it, although she is usually a little afraid of heights. You are comfortably pulled up and then have a wonderful view of the village of Oberau in the Wildschönau high valley and the surrounding mountains. We enjoyed that very much. And then it goes down spectacularly. Unfortunately, I had to brake a few times, because Alma prefers it a little more comfortably. It was so much fun that we took the "Drachenflitzer" again.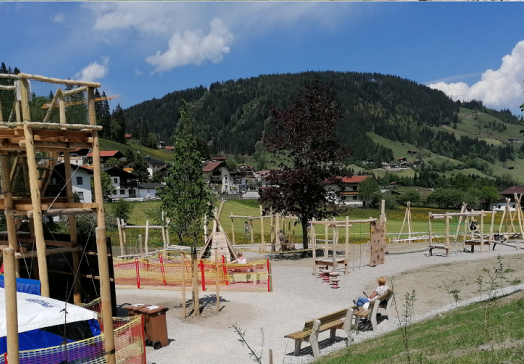 After all the adrenaline we went to the first Tyrolean 5D cinema and watched a short film - that was really great - let yourself be surprised. Alma didn't dare to go on the jumping platform after all - of course I did. From 2m, 3m, and 5m you jump onto a large AirBag. I had to overcome a bit with the 5m height. Alma has now demonstrated her jumping skills on the trampoline - she clearly enjoyed it.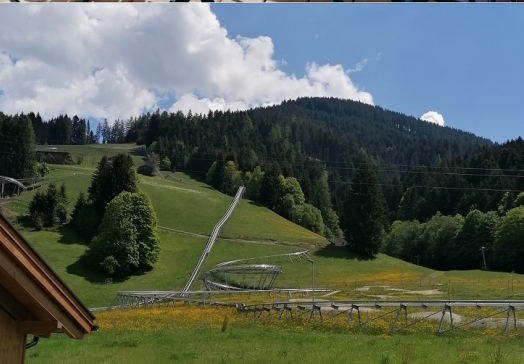 Of course, there should also be a break - so there was a delicious ice cream in the Grisu restaurant right in the park. From the terrace you have a great view of the landmark of the family experience Drachental Wildschönau - a 10m high kite that offers a lot of fun for children on 3 floors with ball tracks, play rooms and climbing nets. And you can also watch the others ride the Alpine Coaster - Alma was amazed at how many people soar down there very quickly.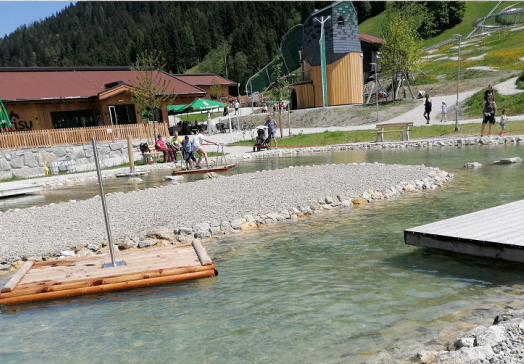 We especially loved the play lake with the rafts and the play island. Sufficient seating areas offer the perfect place to enjoy the sun. Among other things, we had to prove our balance in the motor skills course - the children were a little better than us. But it was definitely fun.
Unfortunately, we didn't manage the fun court for all kinds of ball games and the mountain bike trails. But we can make up for that - we haven't been in the Drachental for the last time for sure.
At the end of our day we have allowed ourselves on the terrace of Stadlbar a cover glass.
We really enjoyed our day!
Your Sturmi with Alma
The family experience Drachental Wildschönau