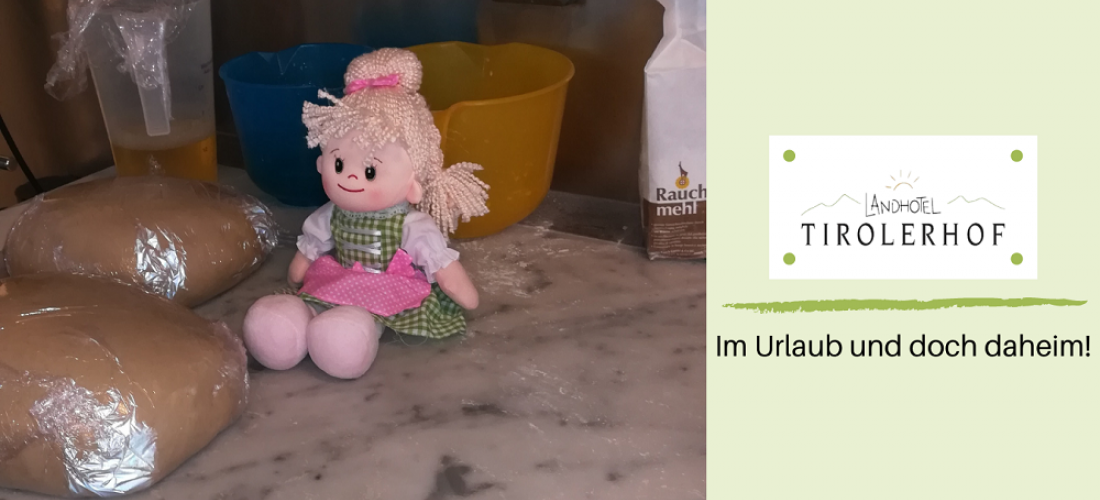 "Lisi's Brodakrapfen"
Hello my dears!
Today it is up to me to tell you - Sturmi ate so much yesterday that he is still very tired today. But the kitchen is more my area anyway. And yesterday I had my favorite dish in the Landhotel Tirolerhof - Brodakrapfen. And those of the senior boss Lisi are my dearest ones.
The Erharter family yesterday offered Brodakrapfen as take-away. The Wildschönau people also love this delicacy. Unfortunately, the regional specialty cannot be shipped. But it can definitely be cooked at home.
I used to spy in the kitchen and write down diligently because Lisi always guards her recipe very well. But I don't think she has a problem with it if the good smell of Tyrolean grey cheese also wafts through your kitchen.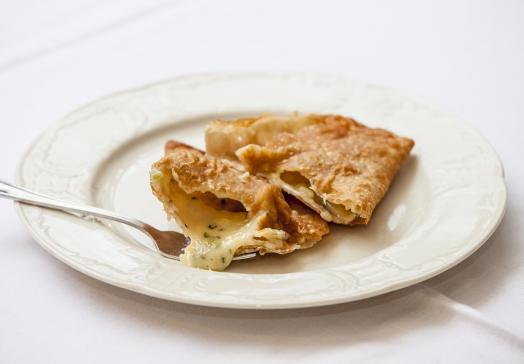 Recipe for approx. 30-35 "Krapfen" (8 persons)
For the dough:
500 grams of wheat flour
500 grams of rye flour
20 grams of salt
85 grams of butter
170 ml of cold milk
330 ml of warm water
Fat for frying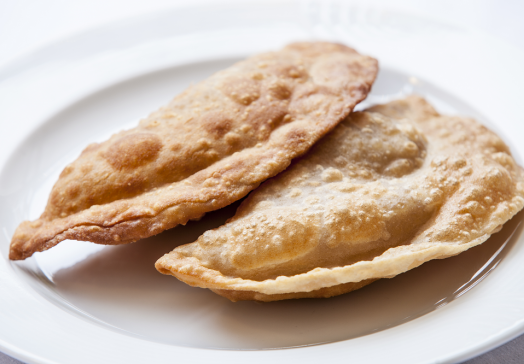 For the filling:
1 kg of mature "Tyrolean grey cheese"
1 kg "Broda" (sour milk cheese)
1 kg of potatoes
fresh chives, salt, pepper
some cream or milk for the consistency
("Graukäse" and "Broda" are regional products that cannot be bought everywhere. Without them, the Brodakrapfen are not original but also very tasty. Graukäse can be replaced with other skimmed milk cheeses. Broda can be replaced with grainy cream cheese or normal curd cheese .)
How to do it:
Preparation of the dough:
Mix rye and wheat flour with salt. Melt the butter. Mix cold milk with warm water and the melted butter and then pour into the flour. Mix everything to a firm dough and cover it and let it rest for about 1 hour.
Preparation of the filling:
Boil the potatoes and let them get cold. Peel and then grate finely. Grate the gray cheese and mix it with the rest of the ingredients. Season to taste. If you want, you can also add onions. Then let the mass steep a little. The filling should not be too firm or too runny - this can be controlled well with cream or milk. It should keep together nice and compact.
And then it is put together:
Shape the dough into a roll and cut off small pieces. Roll out leaves about 12-15 cm in diameter on a floured work surface with a rolling pin. Put some filling on the lower half. Shouldn't be too much - otherwise the they will burst when baking. Then fold the upper half over it and press the edge very tightly together. You can also do this without auxiliary equipment, but you can also use a little warm water for a better connection. Bake the brodakrapfen for about 5 minutes until they are golden brown - turning the donuts as well. Take it out and let it drain on kitchen paper. We usually drink a glass of milk with it - that's how it tastes best. And then it's just a matter of enjoying.
Another little tip: Leftover donuts (not baked) can be frozen well. It is better to warm up fried donuts slowly in the oven or in a pan at a low temperature. In the microwave they become very weak. Dough and filling can be pre-produced in large quantities and then frozen.
Impressions from our brodakrapfen manufactory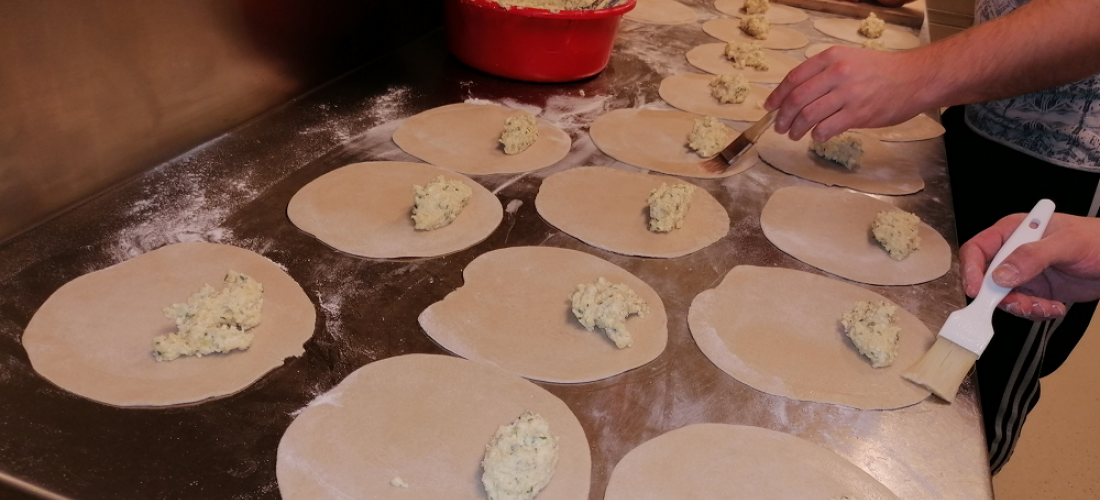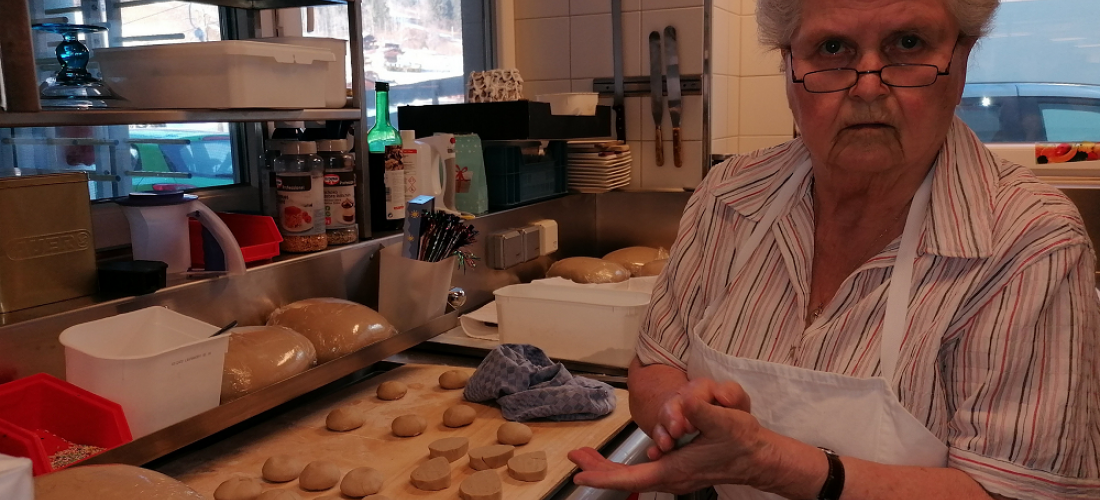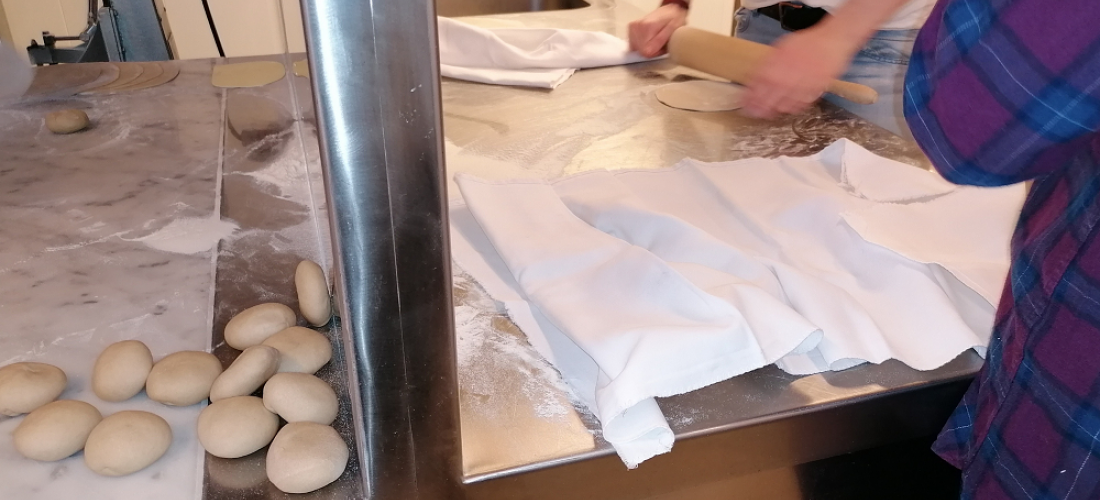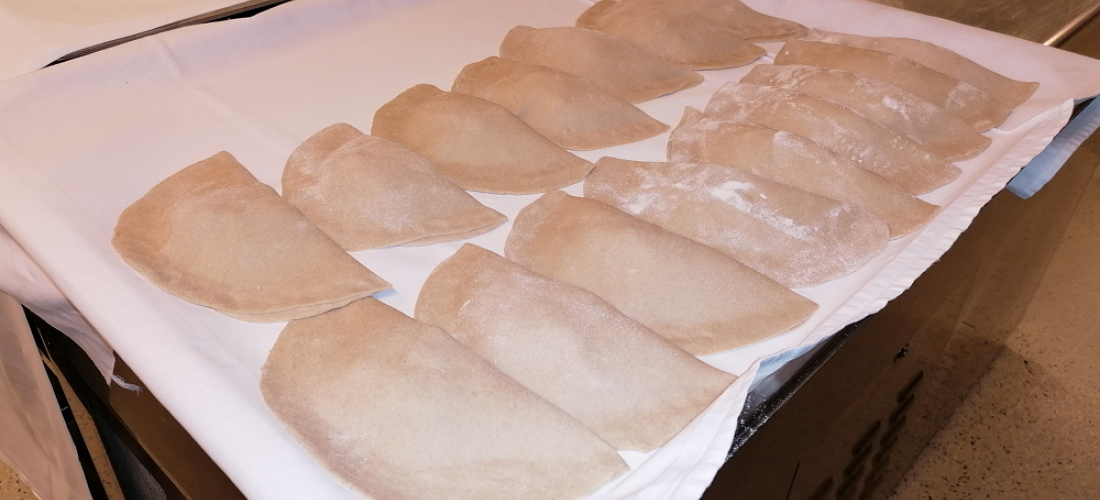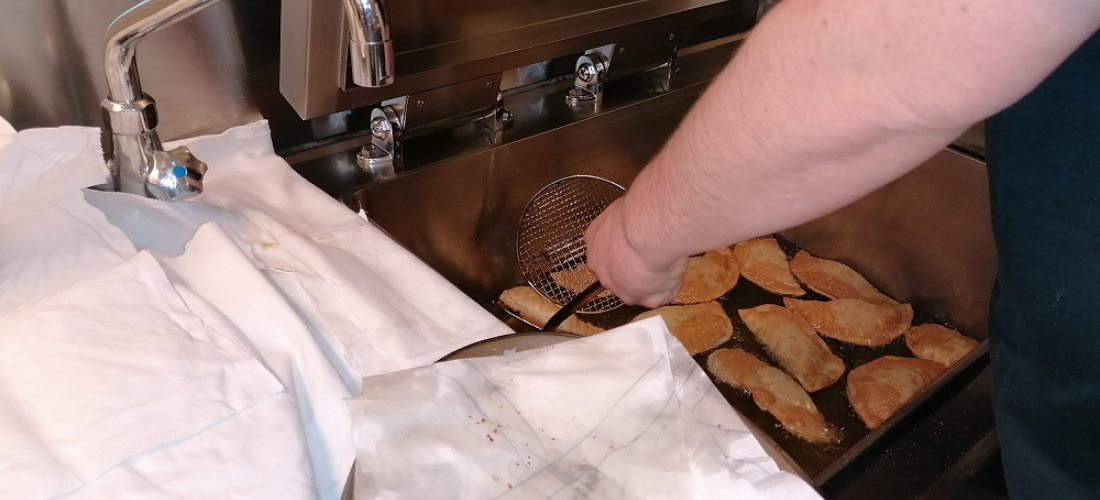 When else do you get "Brodakrapfen"?
In the summer months, the taste of tyrol evenings take place every three weeks at the Landhotel Tirolerhof. In addition to musical entertainment, the kitchen offers regional delicacies and local farmers present their products - also the farmer from whom Lisi gets her broda. Lisi's Brodakrapfen are a hit at these days. I love these evenings.
And then I have a little event tip:
Tomorrow is Valentine's Day. Sturmi and I will make ourselves comfortable at 8 p.m. and watch and hear Martin's Live-Stream on Facebook. Because really comes down to good mood.
Lovely wishes,
Alma