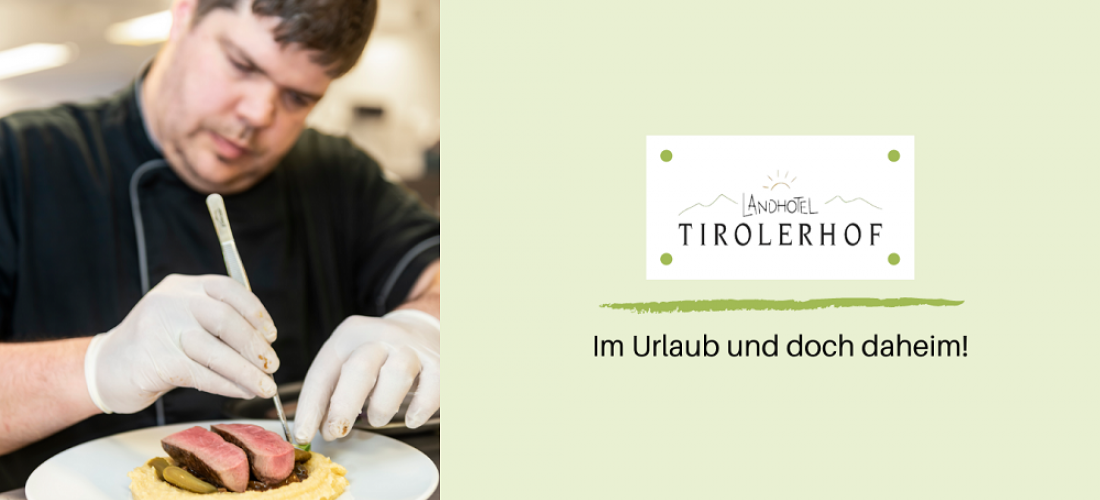 Thank you for visiting Game Week 2021
A warm hello to all of our loyal guests,
This time it is not Alma & Sturmi who turn to you, but we ourselves - the Erharter family.
We would like to thank you once again - for a great summer season and, above all, for the numerous visits to our game week in the restaurant. As every year, our kitchen team around chef Daniel has once again outdone itself and created an appealing and delicious menu of specialties. We would like to take this opportunity to express our thanks again - this time to our chef Daniel - for the love and time invested in making most delicious meals in the Landhotel Tirolerhof possible throughout the whole summer.
From October 21st to October 31st, 2021 we were able to end our summer season 2021 with a successful game specialties week. We are using the coming time to recharge the batteries, but we are very much looking forward to welcoming and pampering guests again from December 17th, 2021.
We are of course still available for you by phone and email.
We would like to thank you once again
and look forward to seeing you again in winter 2021/22.
Family Erharter
Here are a few more impressions of the Game Week 2021