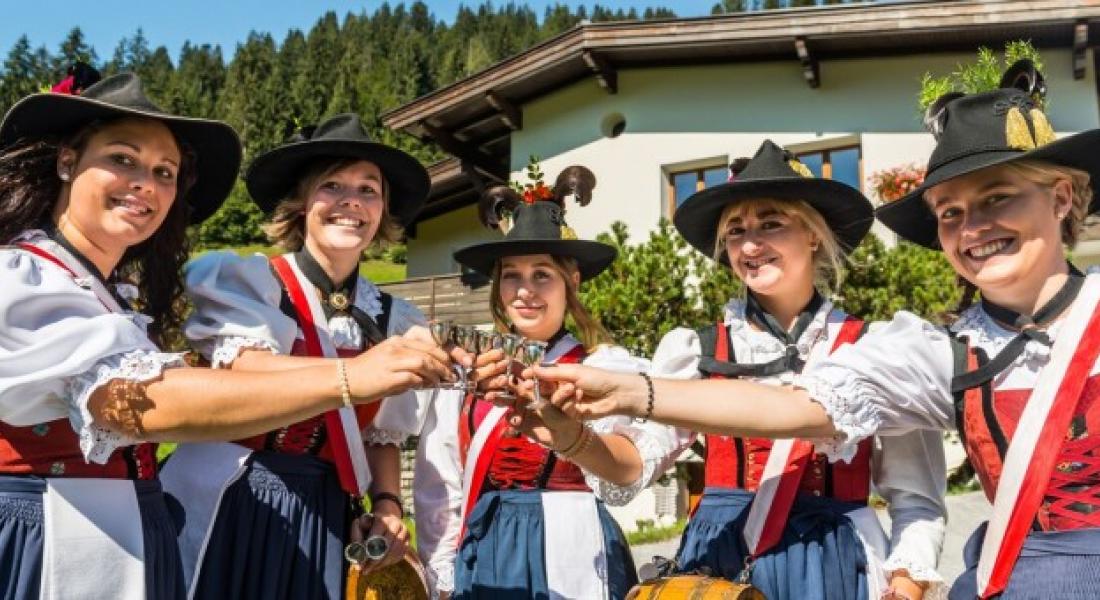 Musical Experience
Welcome in the valley of music
Our high valley Wildschönau is widely known as the "valley of music". And not in vain.
There are even four brassbands in the high valley - each with 50-70 men and women. We celebrate tradition. In addition to the brass bands, there are also numerous choirs of various sizes and styles of music that can be listened at various events.
Every Tuesday from the end of June to mid September the Oberau Brass Band holds a weekly concert in the village centre. Tirolerhof guests have just a two minute walk to the Church Square. Weekly brass concerts take place in all of the Wildschönau's villages:
Every Wednesday Niederau Brass Band holds their Village Evening at the pavillion in the village centre. The concert starts at 8.30 pm but from 7 pm delicious local dishes are served to the many brass music fans as different pre groups start off the entertaining evening. at 8.15 pm the band marches through the village to start the main event...
Every Thursday it's the turn of the Auffach Brass Band. The talented musicians perform musical treats in the pavillion opposite the Gasthof Weissbacher.
Every Friday the Mühltal Band starts off the weekend with their rousing concert on the stage of the Schweizerhof.
Music is also played at the Landhotel Tirolerhof
Of course, you can also be pampered musically without leaving your holiday hotel. As part of the weekly farmer's buffet, you will be accompanied by fine harp music during dinner. In addition, you can shake off your legs at our dance evening - usually even the boss himself plays with his group "Trio Tyrol". (Subject to change)
In the summer months there are always events with musical accompaniment. Particularly noteworthy are the "Taste of Tyrol" evenings, which take place every 3rd Friday on our hotel terrace. In addition to the local specialty "Brodakrapen" by senior partner Lisi and our constantly changing à-la-carte menu, a wide variety of regional products are also on offer at a market stall. The evening is always accompanied by a changing music group.
We wish you a lot of fun and entertainment!