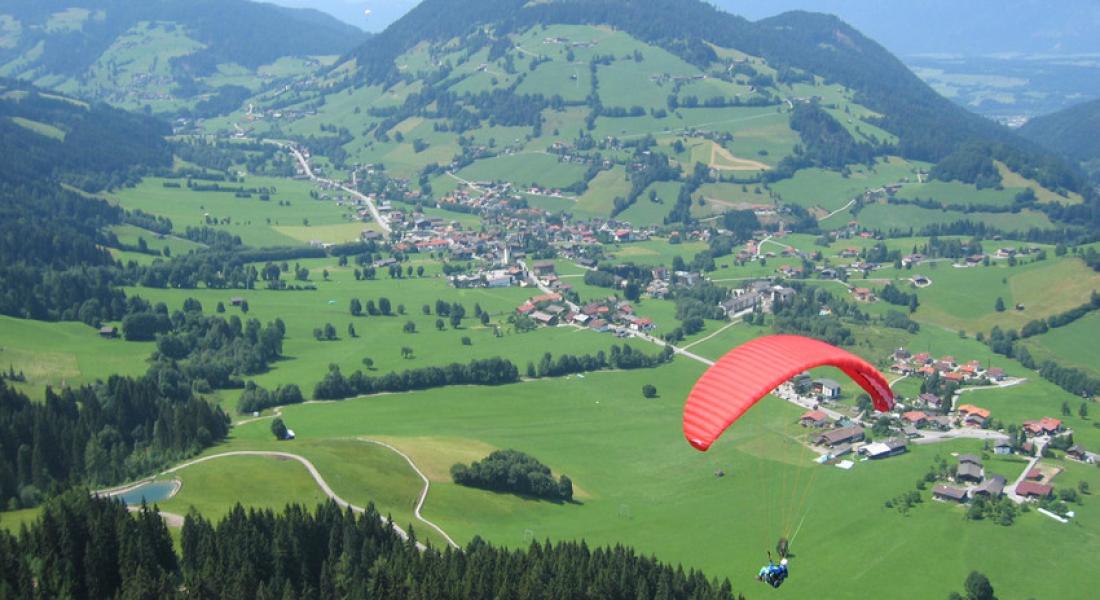 Paragliding & High Rope Course
For the brave action is announced.
Paragliding
Step into one of the hippest regions for paragliders. Due to its geographical position, our high valley is well protected by strong winds.
It starts right next to the top station of the Markbachjochbahn. You will find yourself at 1500 meters and can catch unique views of our valley. Right next door you will find an alp on which your loved one can marvel at your flight.
Enjoy an adventurous Tandem flight – a true holiday experience. The 1st flight school Wildschönaugerne will assist you in the implementation. She has already trained and supervised more than 10,000 paragliders without accidents.
High rope course
Explore the only natural high ropes course in Austria, for which not a single tree had to be felled. A total of 29 stations with three different levels of difficulty are available for you. Let your adrenalin level rise 17 to 21 meters above the forest floor.
The best reward is the vantage point at 37 meters, which offers a unique view of the Inn Valley and the Wilder Kaiser. For the bravest among you, the vulture's dive is required. Also for children from 1.40m in size, a lot is required!
The guided tours with guide last approximately 2,5 hours