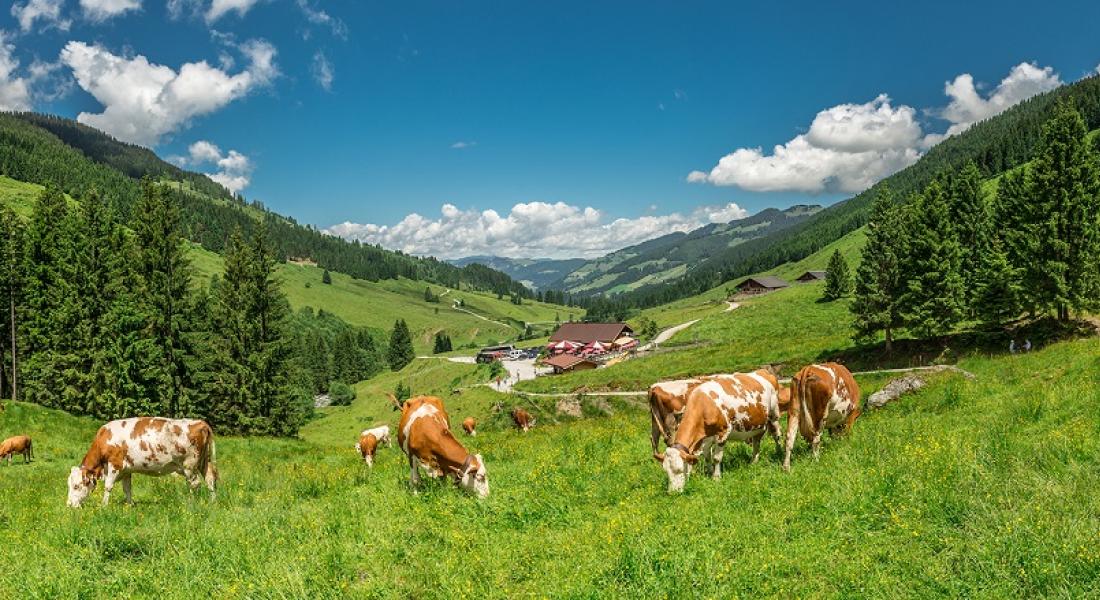 Lehenlahn Silver Mine & Schönanger Alm Show Dairy
Lehenlahn Silver Mine
"The mine is always bigger than the gem." Unknown
Immerse yourself in the former life of the Wildschönau miners. In our smallest village, Thierbach, there is an old silver mine, hidden in the middle of the idyllic forest - the Lehenlahn show mine.
In addition to the medieval tunnel labyrinth, there is also a fairytale tunnel for children and a tool exhibition. Of course, you will also get to know the various professions and receive realistic information about the life and work of the miners underground.
The mine was in operation from 1790 to 1861 and then fell into disuse. In 1990 the silver and copper mine, which originally consisted of two tunnel systems, was adapted as a show mine on a private initiative. In 1992 the so-called superstructure tunnel was connected to the substructure tunnel - a total of 512 kg of dynamite were required for this. The Lehenlahn show mine was recognized as a museum by the state of Tyrol due to its special features - because it is considered a representative example of typical medieval Tyrolean mining art. Your visit is for free with your Wildschönau Card.
Schönanger Alm Show Diary
"Cheese is milk on the way to immortality" C. Fadiman
Our beautiful Schönanger Alm is open from May to October. The great pride of 24 farms has around 260 animals on 680 hectares of alpine pastures in the summer months. 2,500 liters of milk are processed every day. You can watch the cheese chef Johann Schönauer how he uses great sensitivity to create delicious cheese specialties such as mountain cheese, Emmentaler, Camembert, Tilsiter or herbal cheese. Of course, you can also try the different types of cheese and butter and buy them. Incidentally, Johann products have already been awarded two gold and one silver at the "Cheese Olympiad"!
You can then review the great impressions with a good piece of cake and a cup of coffee at the Alpengasthaus Schönangeralm. Or you can use the great starting point of the Alm in the midst of great mountain scenery for beautiful hikes or walks in the Alm area - this is the best way to get to know our impressive natural landscape.
Das Alpengasthaus Schönangeralm ist übrigens auch ein Winterparadies. Perfekt für Langläufer ist der Geheimtipp: die 7 km lange Höhenloipe. Oder Sie machen einen gemütlichen Spaziergang in traumhafter Schneelandschaft oder tanken nur Sonne auf der Terrasse des Alpengasthofes mit blick auf die beeindruckende Bergwelt. Besonders beliebt ist die Alm als Ausgangspunkt für Skitouren. Besuchen Sie doch den "drei Tälergipfel" in der Wildschönau - dort stoßen das Zillertal, das Alpbachtal und die Wildschönau beim Sonnjoch (2.287 m) zusammen. Von dort aus hat man sogar einen Blick auf die Venediger- und Glocknergruppe. Die Schönangeralm ist übrigens auch im Winter über die Asphaltstraße erreichbar - je nach Schneelage sind allerdings Schneeketten notwendig!
The Alpengasthaus Schönangeralm is also a winter paradise. The insider tip is perfect for cross-country skiers: the 7 km long high-altitude trail. Or you can take a leisurely stroll in the dreamy snowy landscape or just soak up the sun on the terrace of the alpine inn with a view of the impressive mountains. The Alm is particularly popular as a starting point for ski tours. Visit the "three valley summit" in Wildschönau - this is where the Zillertal, Alpbachtal and Wildschönau meet at the Sonnjoch (2,287 m). From there you even have a view of the Venediger and Glockner groups. Incidentally, the Schönangeralm can also be reached in winter via the asphalt road - depending on the snow conditions, however, snow chains are necessary!