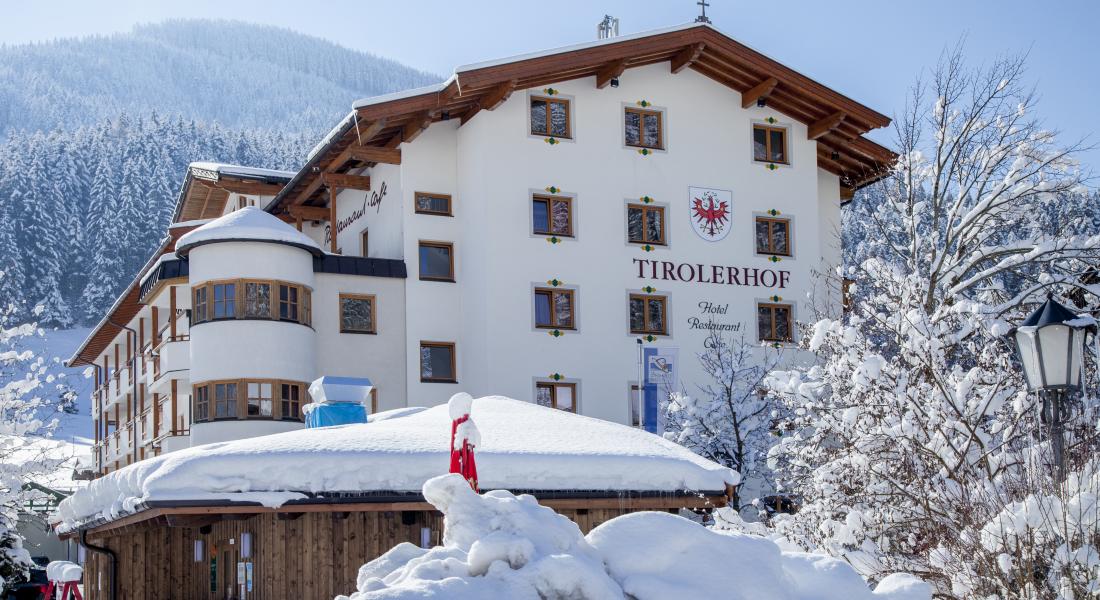 White weeks package
Immerse yourself in your the Wildschönau holiday. Winter holiday perfection guaranteed.
Doorstep skiing on two blue practice slopes and just a 10 minutes journey on the free ski bus to to the larger areas of the Skijuwel.
Those who want to take things easy find the perfect environment in the Vitality area with it's indoor pool, sauna, steam bath, aroma cabin and massage.
offer.booking
Included services
7 days halfboard in a comfort room or comfort room deluxe
6 days ski pass for the SKI JUWEL Alpbachtal Wildschönau
1 partial massage (20 minutes) per adult
many Tirolerhof-Extras (Theme buffets, menu choice, musical evenings, ...)
Vital area with indoor pool, sauna, steam bath, aroma cabin, …
WildschönauCard with free services included (ski bus, winter walks...)
price
06.01. - 27.01.2018 (comfort room | Deluxe)
27.01. - 03.02.2018 (comfort room | Deluxe)
03.02. - 03.03.2018 (comfort room | Deluxe)
03.03. - 17.03.2018 (comfort room | Deluxe)
17.03. - 08.04.2018 (comfort room | Deluxe)
€ 705,00 | € 740,00
€ 725,00 | € 760,00
€ 810,00 | € 845,00
€ 725,00 | € 760,00
€ 685,00 | € 720,00
Further offers